Over the last few months I have been using this software to manage my company Elite6 Business Networking. I feel it would benefit ANY business so I am sharing it with you!
Basically Trello is the biggest whiteboard on the market today and you don't need to have an Erasable Dry Wipe Marker. You can share different parts of it with many users based in any location over the Internet. It is ideal for managing projects for life or business.
Below are some snippets of information that I have put together from Trello's website to entice you to participate in my experience. Simply create an account, download/install the Free Software or App and Search/Add me to it (Danny de Hek) and I'll show you some of the neat features.
Trello makes it easy to organise anything with anyone.
Drop the lengthy email threads, out-of-date spreadsheets, no-longer-so-sticky notes, and clunky software for managing your projects and get Trello, the easy, free, and visual way to organise your important stuff.
This is a Trello board. It's a list of lists filled with cards, used with a team or by yourself.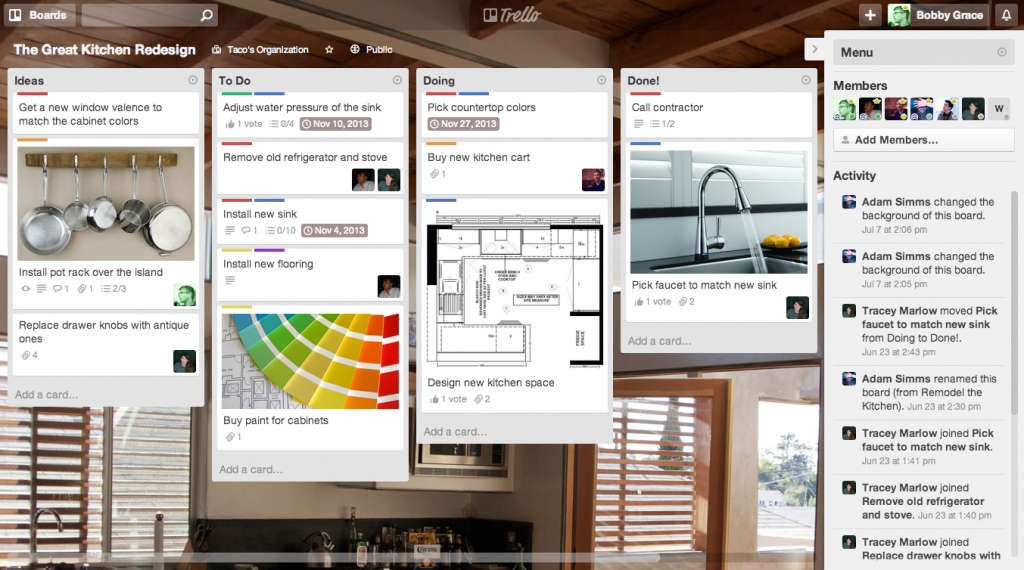 Drag and drop cards between lists to show progress. Add as many people as you need and drag them to cards. Add and reorder lists as you need. Trello adapts to your project, team, and workflow.
You'll see everything about your project just by glancing at the board, and it all updates in real-time. There's nothing to set up and everyone gets it instantly.
Trello is simple on the surface, but cards have everything you need to get stuff done. Post comments for instant feedback. Upload files from your computer, Google Drive, Dropbox, Box, and OneDrive. Add checklists, labels, due dates, and more. Notifications make sure you always know when important stuff happens.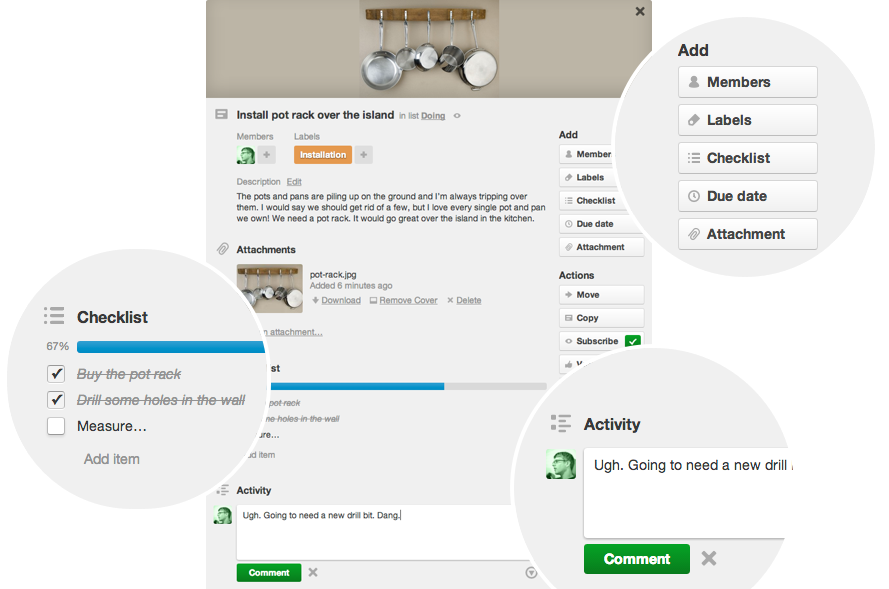 Trello will never overwhelm you with features you won't use. For those who want more out of their boards, there are Power-Ups like calendar, card aging, and voting, that you can turn on. It's a way to offer more without cluttering things for everyone.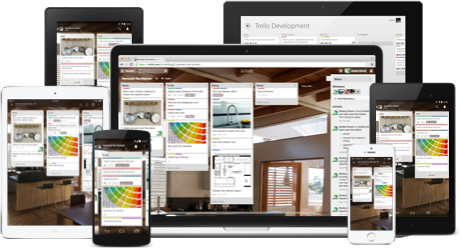 Trello stays perfectly in sync across all your devices, wherever you are. There are fast and intuitive apps for the web, Android phones and tablets, iPhone and iPad, Kindle Fire, and Windows 8.
Ditch the sticky notes, spreadsheets, email, and clunky software for managing your projects, and become one of the millions of people to fall in love with Trello. You can add as many boards and people as you want with your free account.
P.S. If you like this article, please click "like" or provide comment, as that will motivate me to publish more. Share and inspire. Thank you.